#1: Picture of the confluence. I got all zeros just past the patch of Poison Oak in the foreground.

---
#2: View toward the North.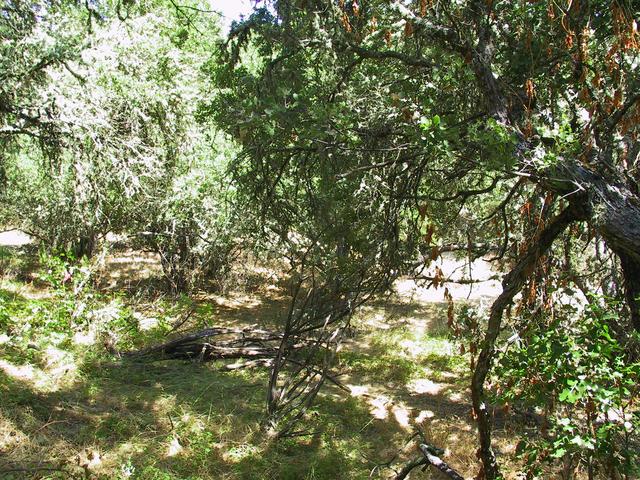 ---
#3: View toward the East.

---
#4: Picture of GPS at confluence.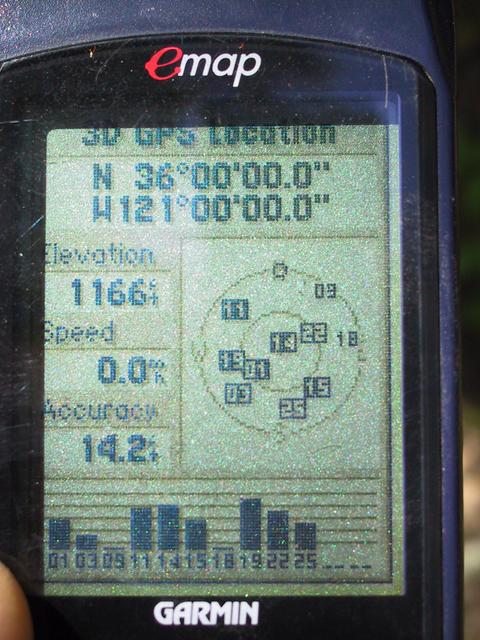 ---
#5: GPS track for visit to confluence.

---
#6: Jack's GPS with no User Interface.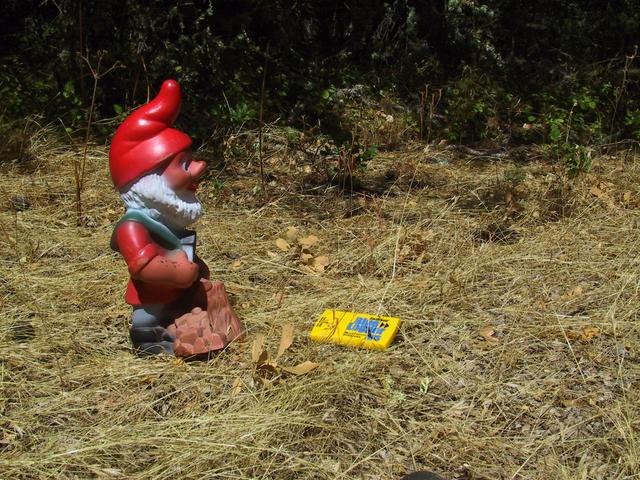 ---
#7: The confluence is at the level of the clearing in the middle of the picture, but a little closer.