#1: View to the south from the confluence of 45 South 170 East.

---
#2: Mireya Armesto, Dorleen Jenson, Joseph Kerski, Stephanie Eddy, Anne Olsen, Margaret Chernosky, Murray Ellis, Mike Anderson, Anita Palmer, and Roger Palmer celebrate standing halfway to the South Pole.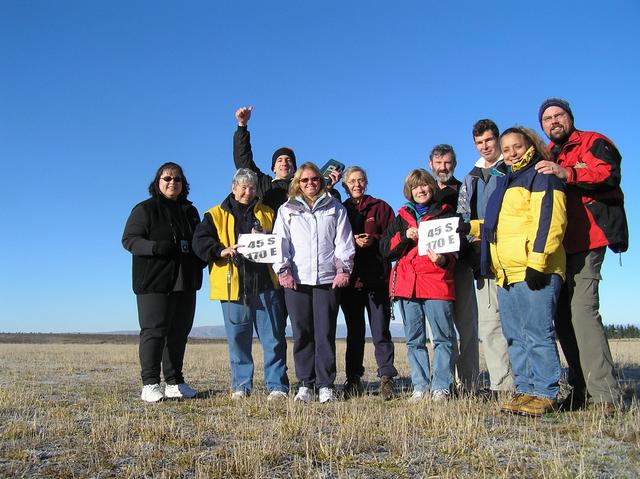 ---
#3: GPS reading at the confluence site. Note that my local GPS time is set to North America, one day earlier.

---
#4: View to the northwest from the confluence site.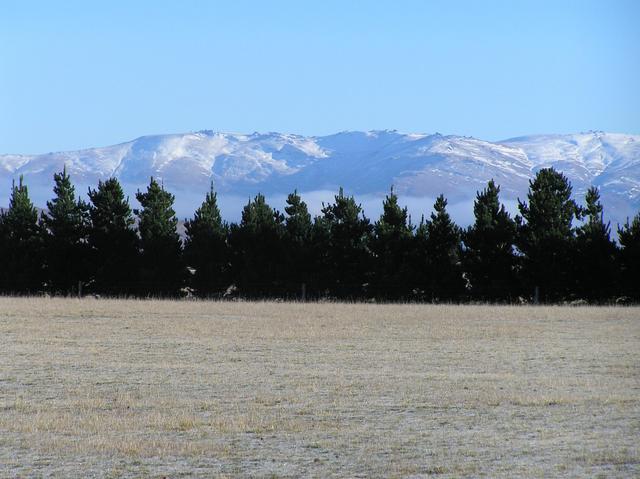 ---
#5: Partly frozen groundcover at the confluence site.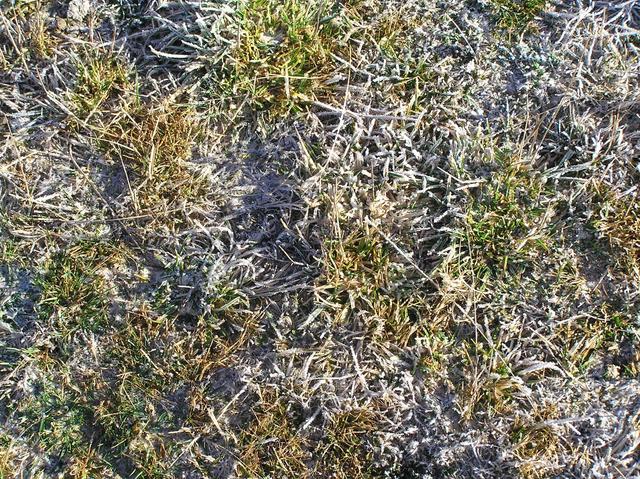 ---
#6: View to the east northeast from the confluence site, showing tors of schist rock in Central Otago.

---
#7: Joseph Kerski: Another Day, Another Confluence, Another Adventure.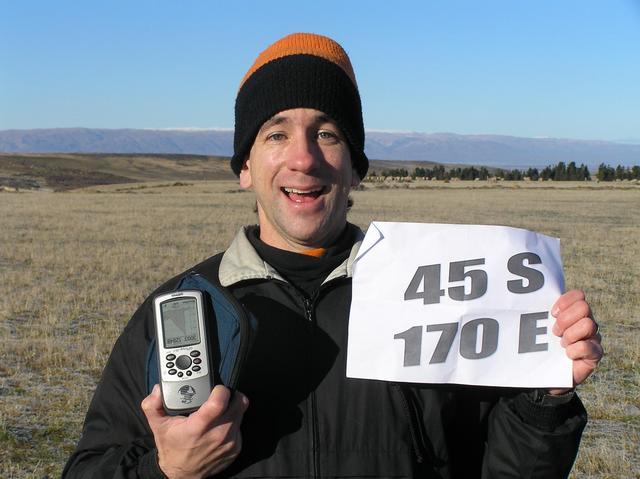 ---
#8: The Shoe Fence, contributed to by numerous passers-by over the years.

---
#9: 360 panorama - mpg format