#1: A view of Recodo located along the Caldera Bay as seen from the closest point I got to the Confluence. Note: Outline of Basilan Island over the horizon on the left side of the photo.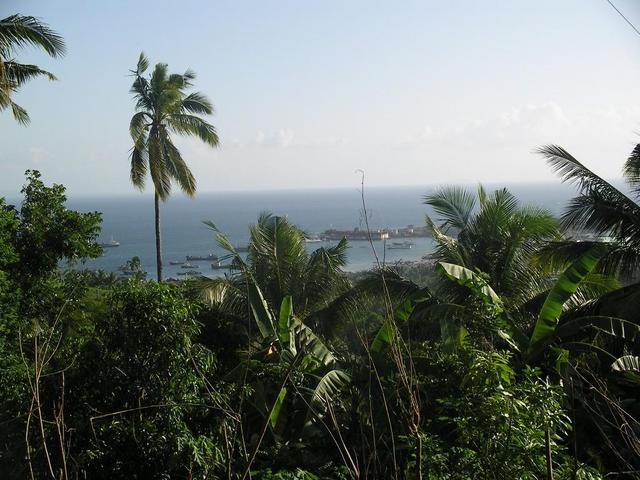 ---
#2: The GPS receiver snapshot of the closest point to the confluence reached.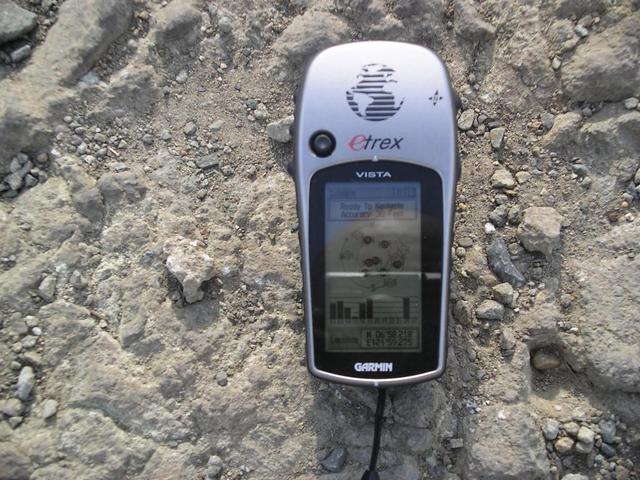 ---
#3: View to the North; dirt road/trail beyond the paved road to Barangay Baluno.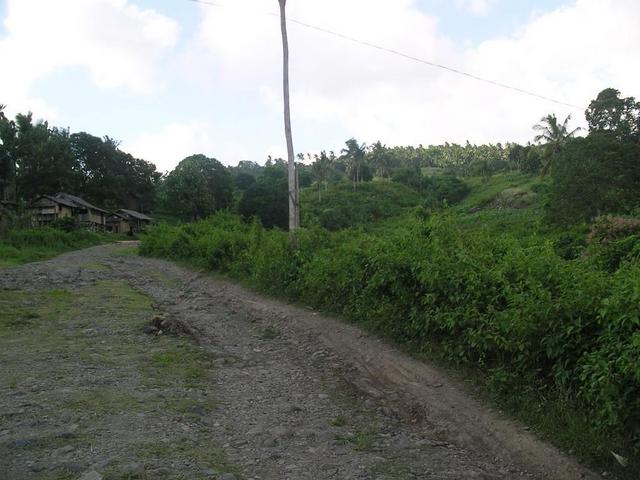 ---
#4: View to the East; crops grown by local farmers.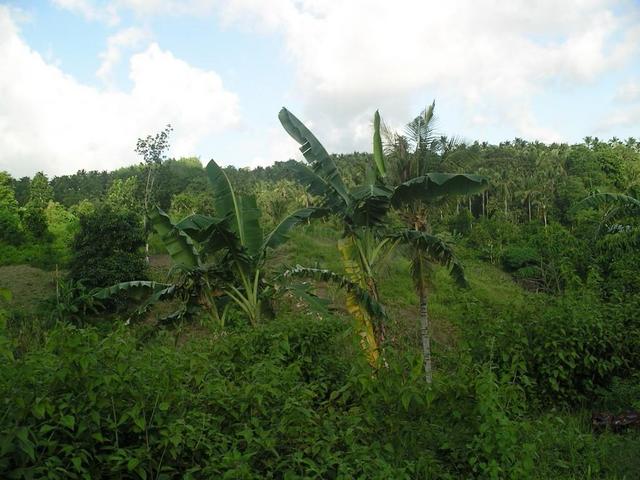 ---
#5: View to the South; end of the paved road looking towards the sea.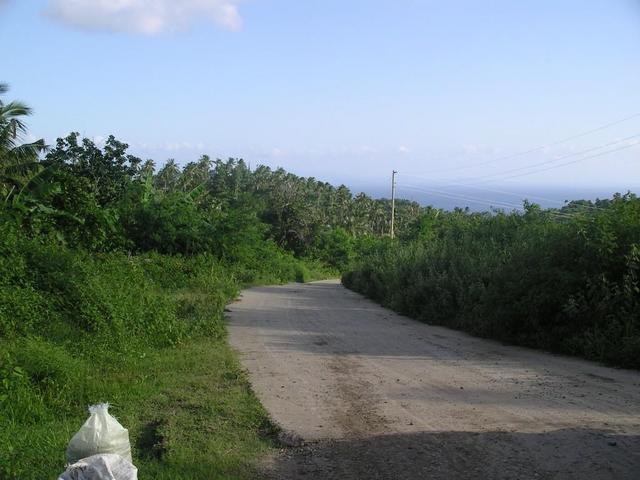 ---
#6: View to the West.

---
#7: Entrance to road towards Tulungatung from the main highway at Barangay Cawit.

---
#8: Straight ahead to Tulungatung, Baluno to the right.

---
#9: Straight ahead to Tulungatung, right to Nangkal.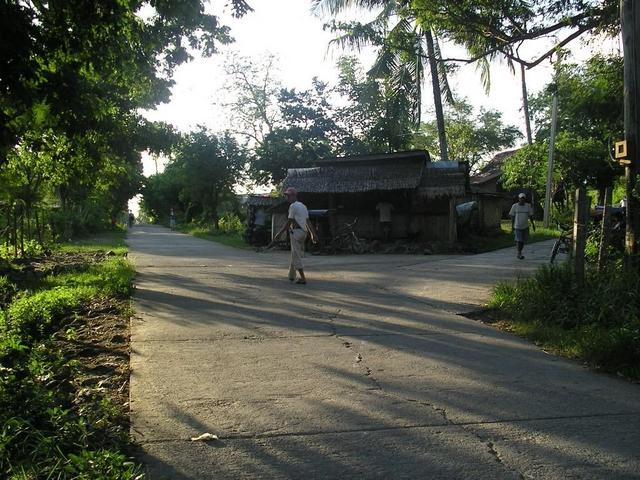 ---
#10: Unpaved road/trail beyond Nangkal towards Confluence about 3 miles ahead.