#1: View facing west. The confluence is at the base of the young palm tree in the foreground.

---
#2: View facing north.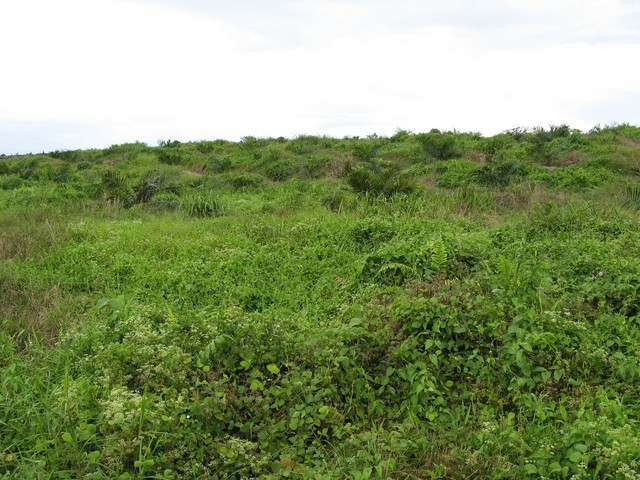 ---
#3: View facing south.

---
#4: View facing east.

---
#5: GPS showing we made it.

---
#6: Sitoh, Jamil and I using my Windows Mobile device with GPS to find the way.

---
#7: Typical view of area taken from plane flying into Sandakan. The confluence is probably somewhere near the top of the picture.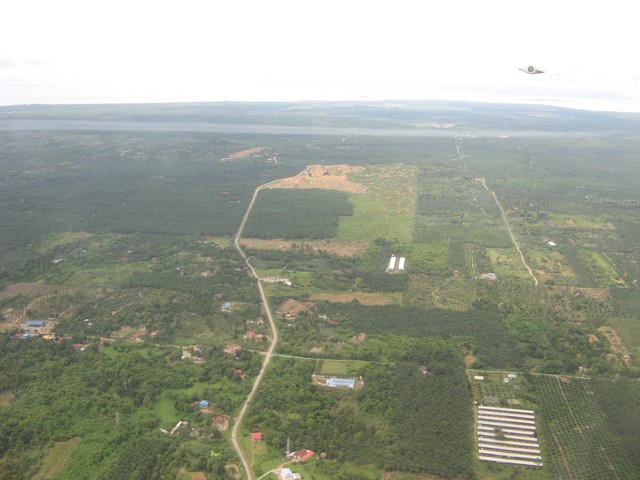 ---
#8: Recently harvested fruit from the palms, waiting for pickup by the side of the road to be turned into palm oil. The engraved frond on top says who the pile belongs to.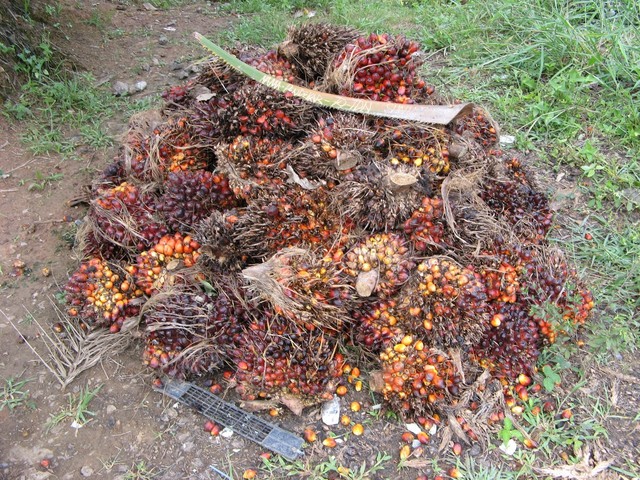 ---
#9: Our trusty guide Sitoh standing at the confluence.