#1: View from confluence looking SSE towards Mt. Maculot (1,000m / 3,281ft), itself an ancient volcano. Prehistoric Taal Volcano's rim trails off to the right of the background.

---
#2: Olma, Kristoff, and Edward 15m (50ft) above the confluence. View Due South. Photo taken by guide Roger Lachica of Talisay, Batangas.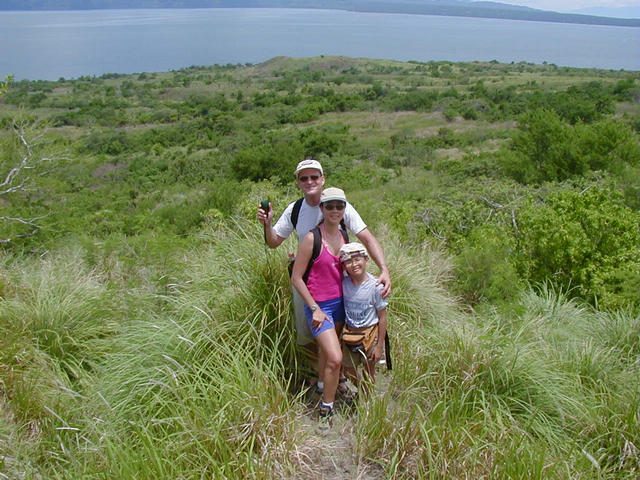 ---
#3: The confluence sits on the backside of Volcano Island (center of photo) in Taal Lake. View is SSE from the town of Tagatay on the northern rim of the pre-historic Taal Volcano. The Southern rim and Mt. Maculot (shrouded in clouds) are in the background.

---
#4: View looking NE from rim of Binitiang Malaki volcano lake, the largest on the island. Last erupted in 1715. Steam could be seen escaping from vents on the right side of the shore (scorched area).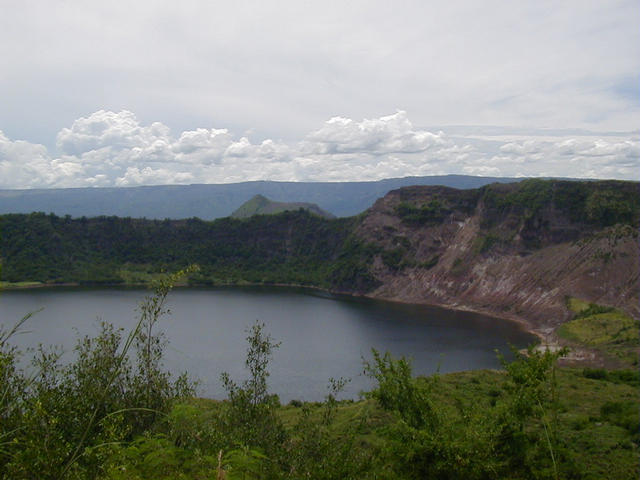 ---
#5: Heading back after the visiting the confluence. It is easy terrain to hike, but the horses are welcome in the heat!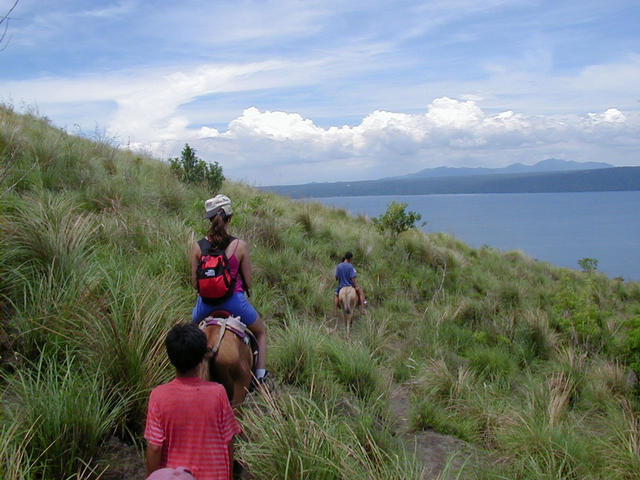 ---
#6: Olma and Kristoff on the banca before our swim. This is a stylized lake version of the typical "outrigger" type boat. Larger and more rugged ocean versions are used throughout the Philippine's 7,000 islands.