#1: The area of the confluence. The small clearing in the low forest and bush land is about 10 m wide.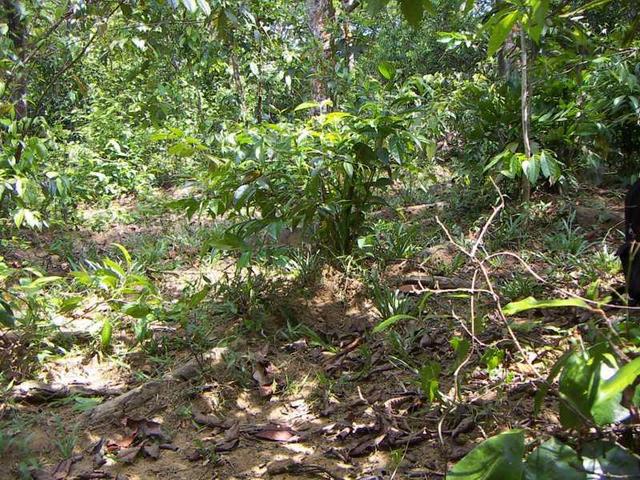 ---
#2: The proof. The good GPS coverage with an EPE=4m to 6m made it possible to locate the confluence quite precisely.

---
#3: The GPS track of the quest. We left our car at (1). The numbers are explained in the narration.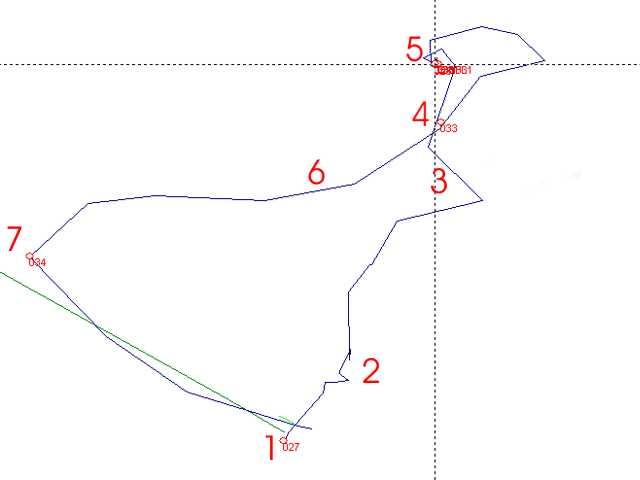 ---
#4: Crossing the stream.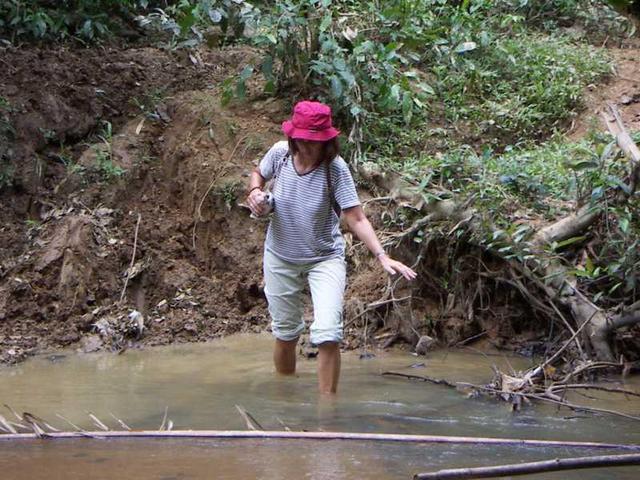 ---
#5: The cattle fences were no real challenge.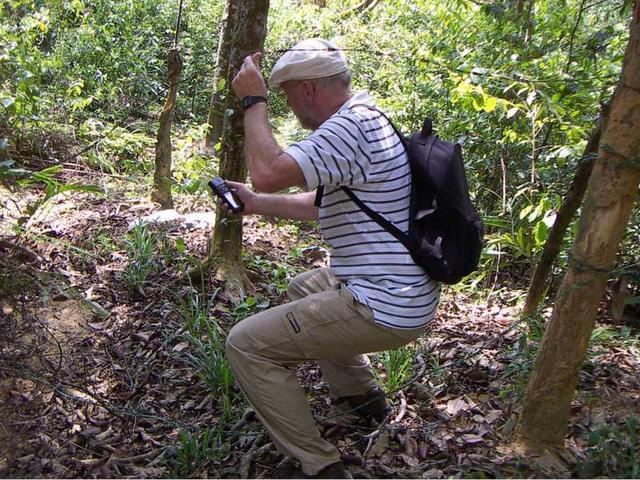 ---
#6: Dagmar and Karl at the confluence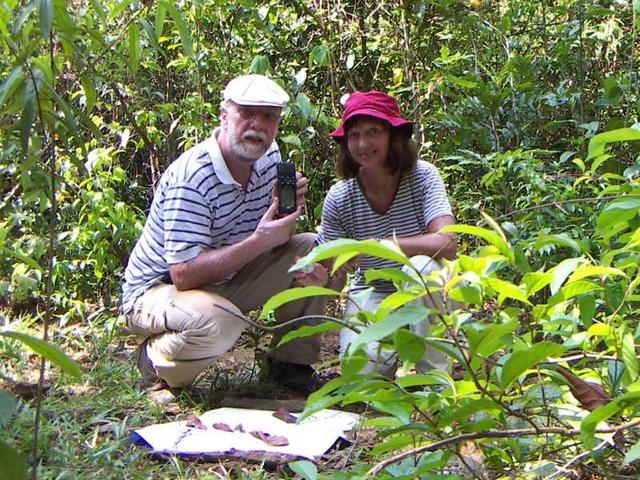 ---
#7: The view to the North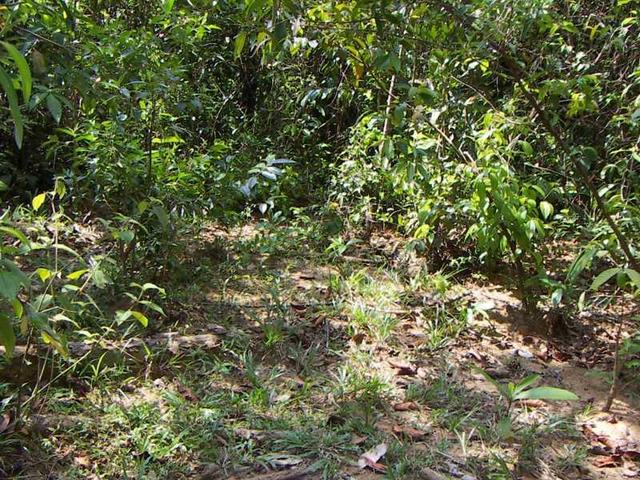 ---
#8: The view to the East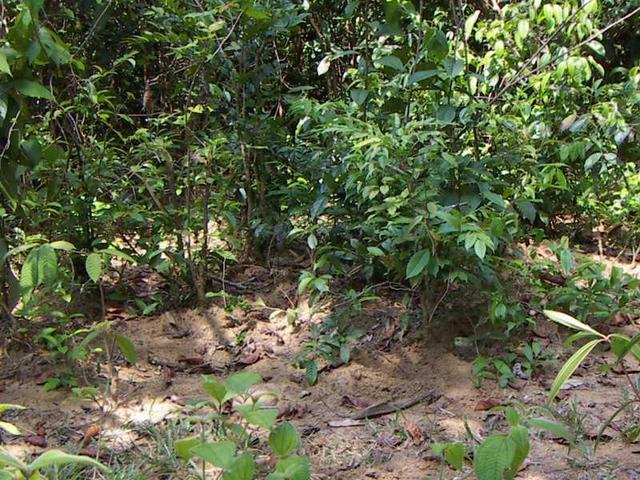 ---
#9: The view to the South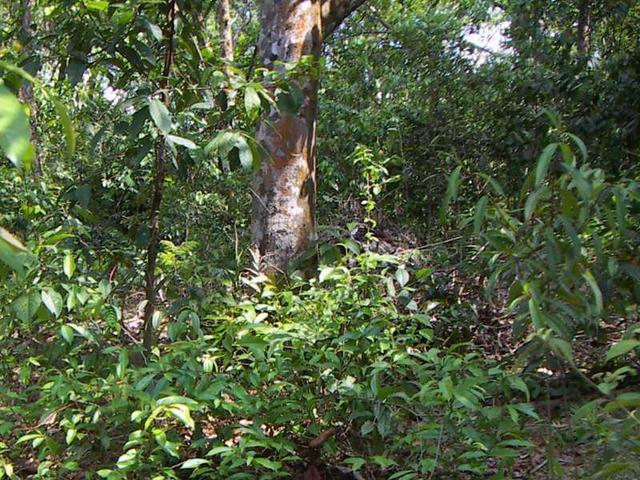 ---
#10: The view to the West