#1: Clockwise from the upper left corner: Looking north, east, south, and west.

---
#2: 38N 80W is located in the Lake Sherwood Recreation Area, about 100 meters below the far ridge and about 600 meters to the right of the high point.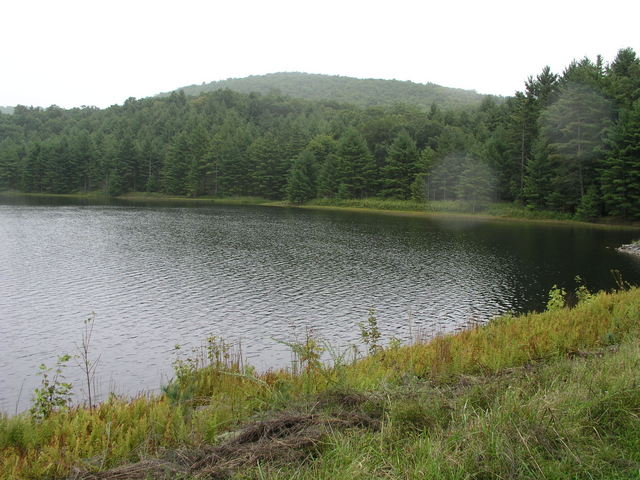 ---
#3: The insert shows an enlarged view of the barely visible beaver seen next to his lodge along the Lake Sherwood Trail on the way to 38N 80W.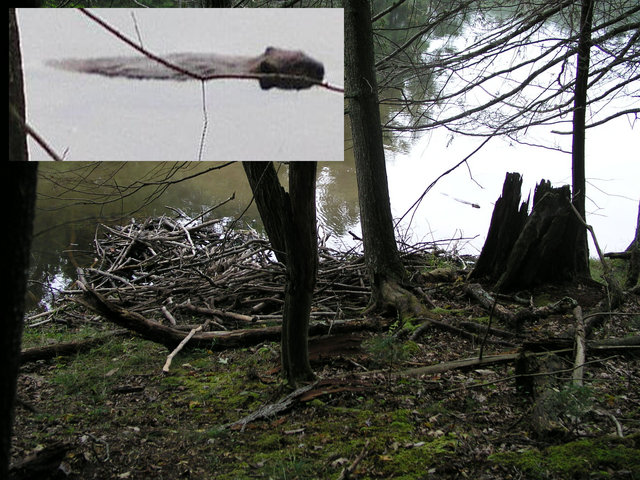 ---
#4: Taking the trail over this wooden bridge eliminates any need to cross the spillway at the earthen dam.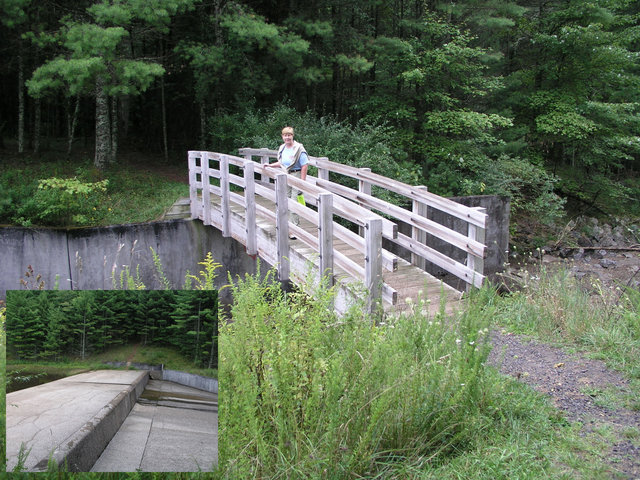 ---
#5: A half mile hike up the Virginia Trail provides an easy approach to 38N 80W.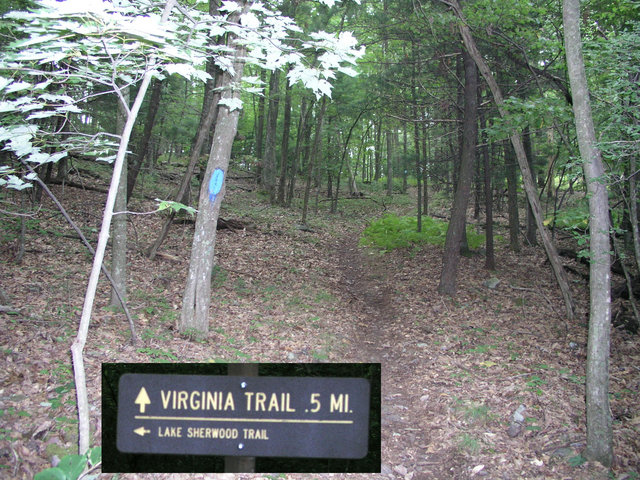 ---
#6: Spelling may not be the trail builders' strongest suit, along the Allegheny Trail.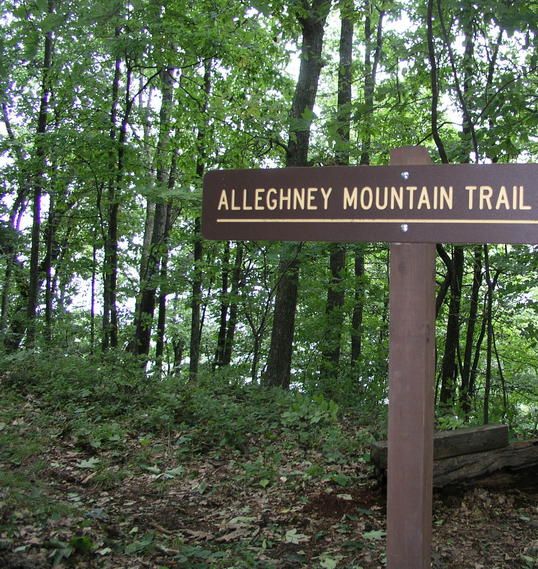 ---
#7: View downhill from the Virginia/ West Virginia border towards 38N 80W.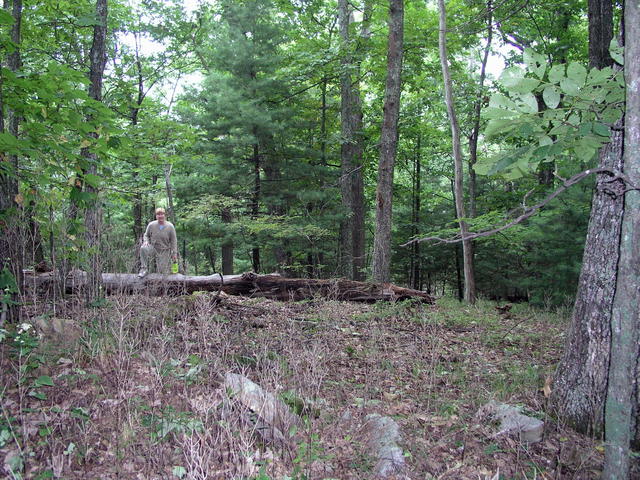 ---
#8: Cynthia does the numbers.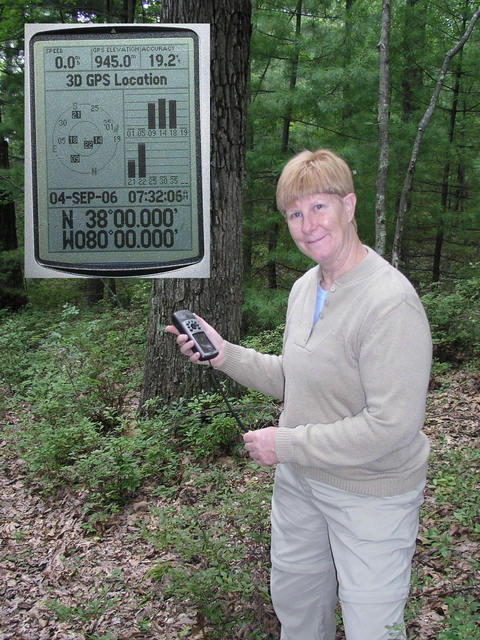 ---
#9: Up and down: Ground cover and tree canopy at 38N 80W.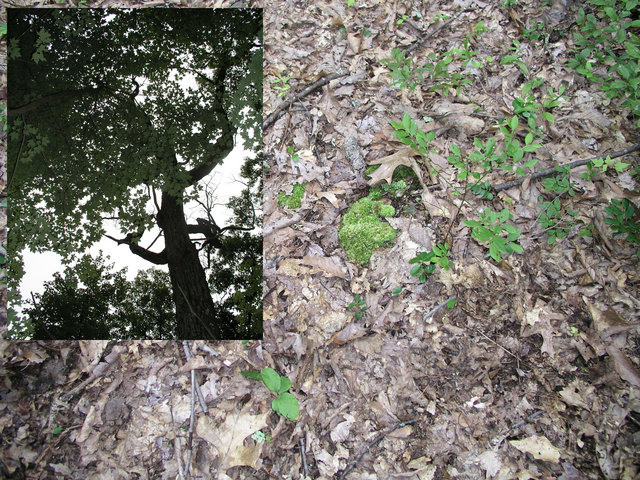 ---
#10: The 2006 – 2008 Virginia Official Transportation Map mistakenly claims 38N 80W is within the Old Dominion State!