#1: The view to the north from the confluence point.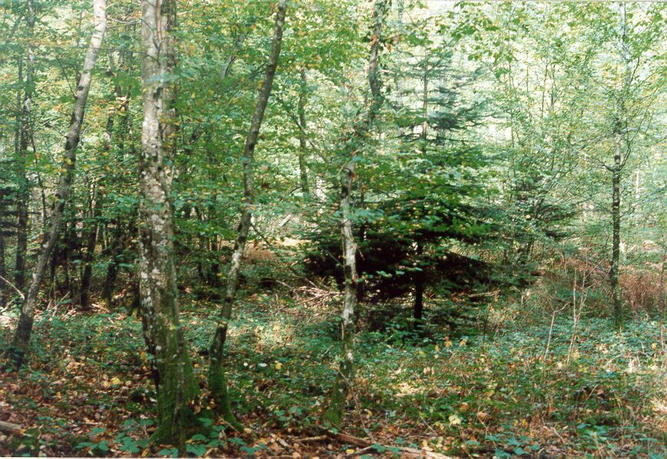 ---
#2: Standing: Adriaan and Iris. Sitting: Edwin. The GPS shows that we're exactly on the spot, but it's hard to read...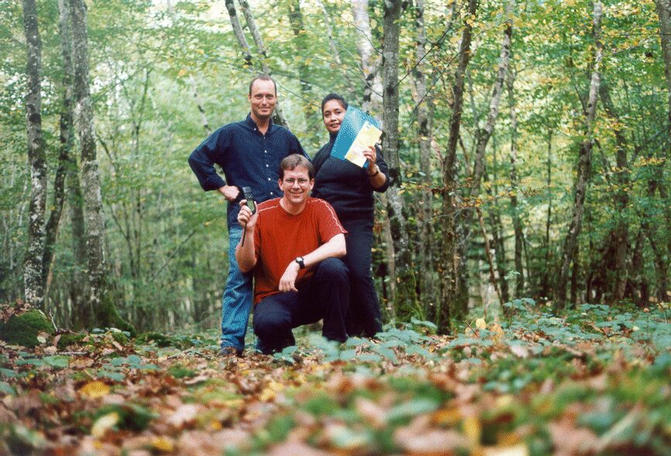 ---
#3: The view to the west. We arrived to the confluence from this side. It seems to be most accessible direction.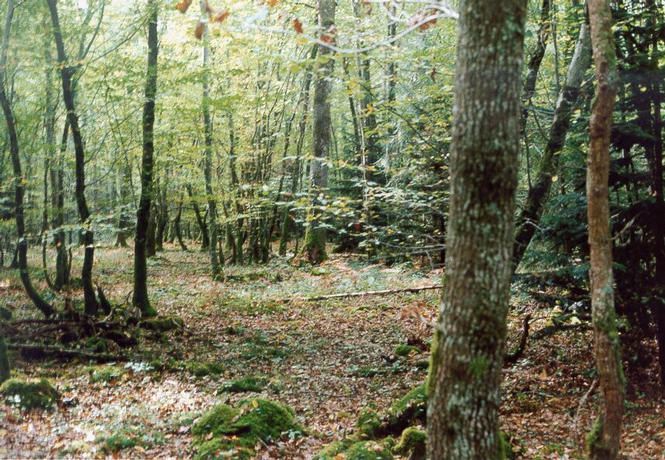 ---
#4: The proof.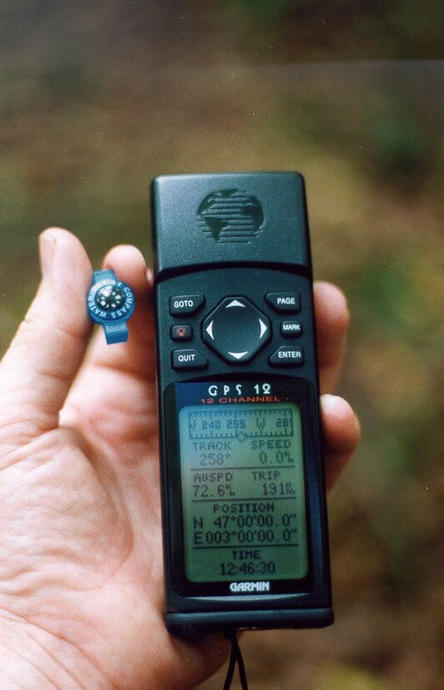 ---
#5: The narrow lane leading towards the confluence.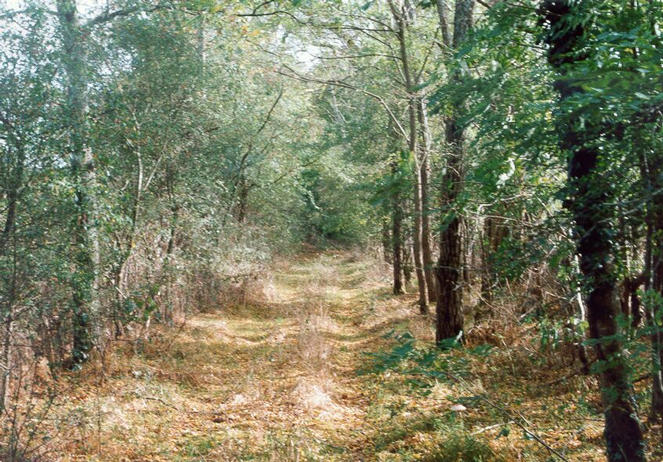 ---
#6: You could have owned this confluence!