#1: Looking north; about 70 meters into this forest is the confluence point.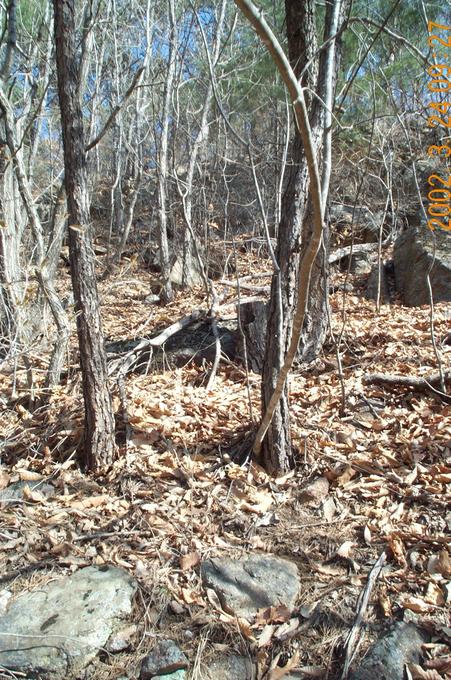 ---
#2: Looking east. That's me in the picture.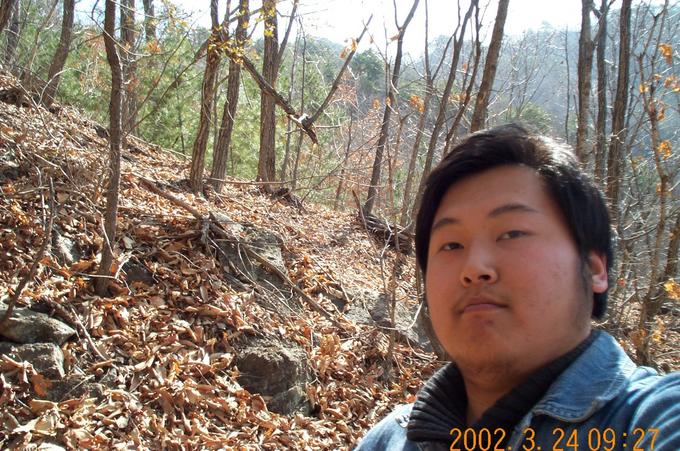 ---
#3: Looking south. I hadn't realized how much I had climbed up before looking back.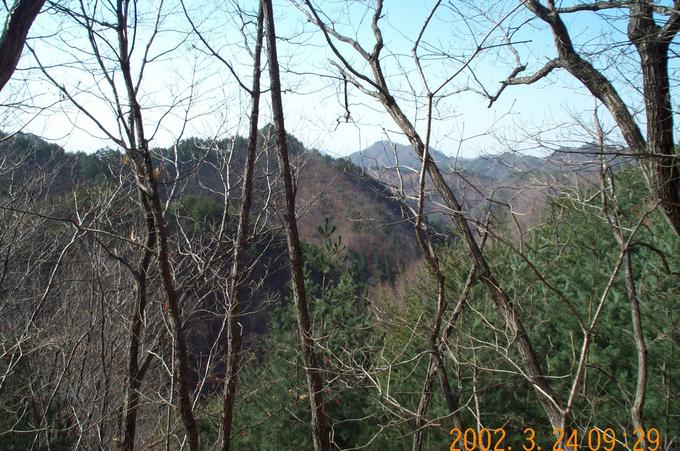 ---
#4: Looking west. More trees all around.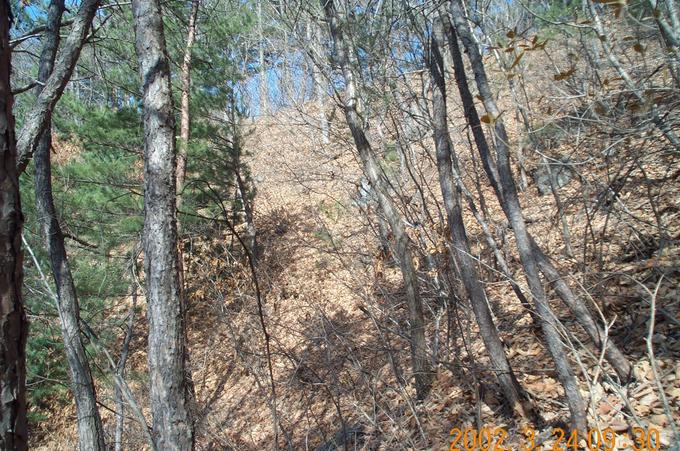 ---
#5: A snapshot of the GPS reading on the location.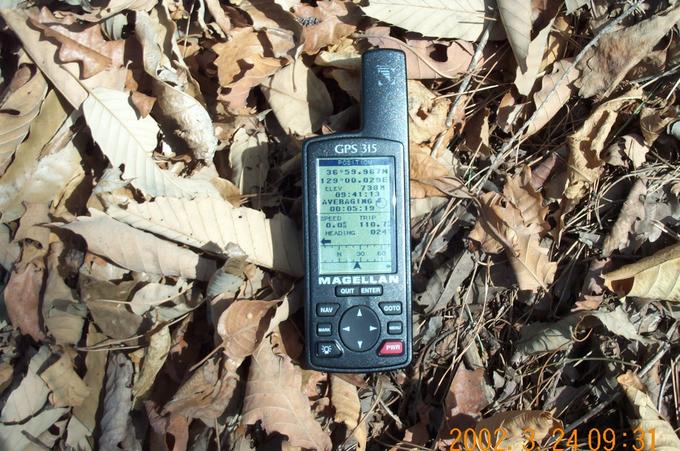 ---
#6: The small train station of Hyeondong is where my trip started from.