#1: View west across confluence site (exact site is next to log in foreground).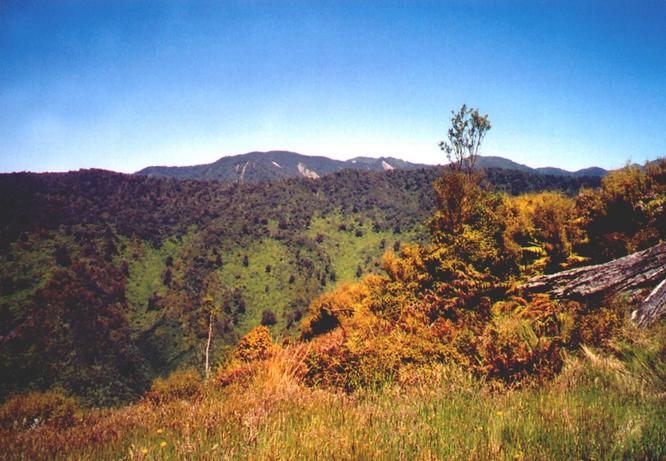 ---
#2: The evidence!- the GPS at the exact site.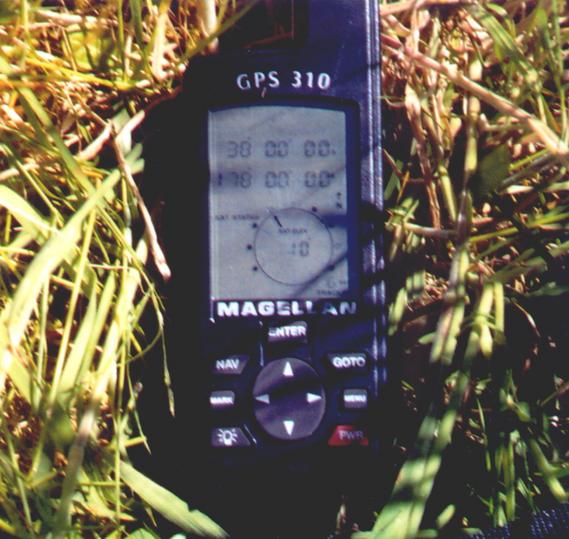 ---
#3: View south from confluence.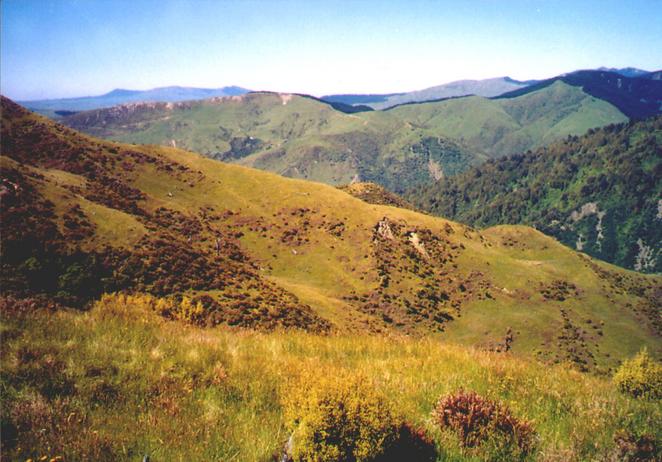 ---
#4: View west from confluence across valley to Raukumara Forest Park.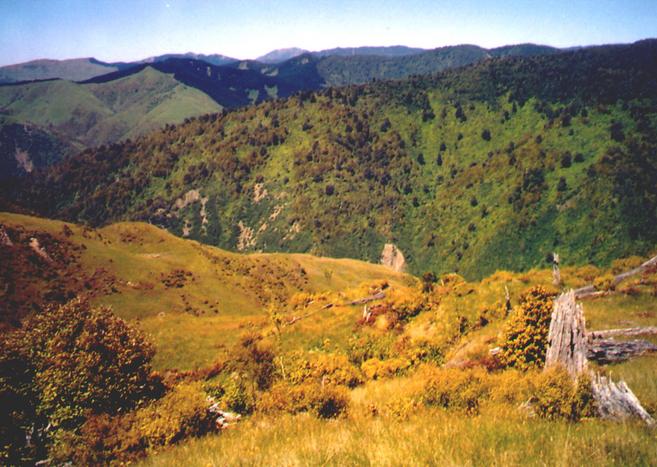 ---
#5: Matthew at site (confluence is about 20m behind).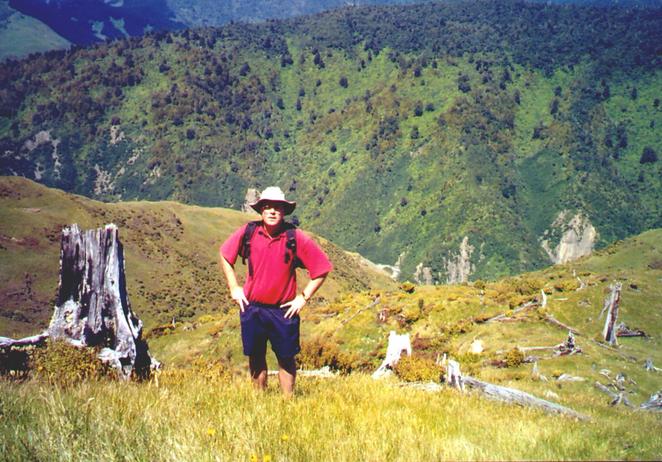 ---
#6: View of Mt Hikurangi taken north-east from ridgeline.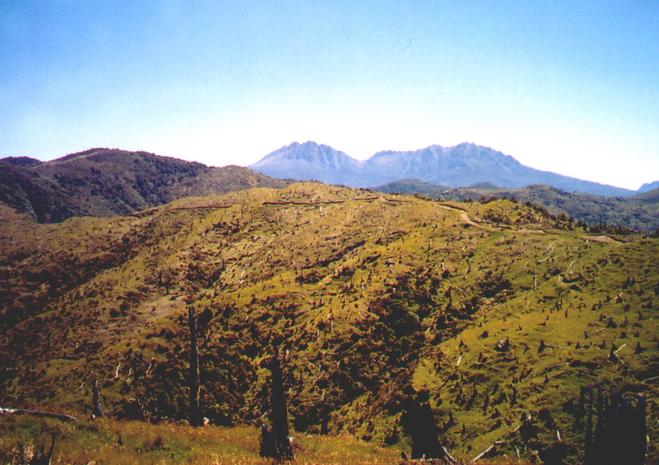 ---
#7: View east from confluence up towards ridgeline.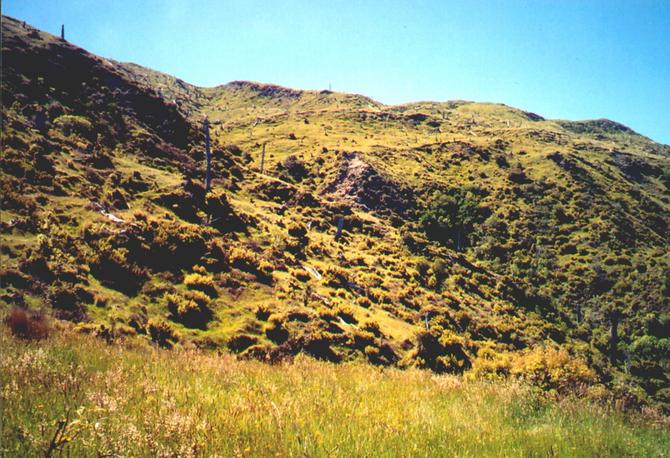 ---
#8: Impressive view of Mt Hikurangi-confluence is up ridge on left.