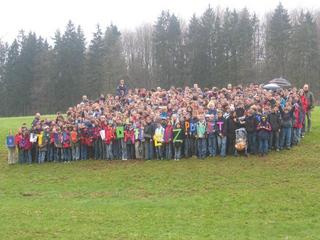 (visited by Matthias Kremer, Melanie Fritz, Melanie Rapp, Melanie Hildebrandt, Melanie Riess, Melanie Schellenberg, Melanie Wiedermann, Melina Schaible, Michael Kerbel, Michael Loos, Michael Luong, Michelle Hegedis, Mickael Höhmann, Mira Kern, Melanie Axiotis, Maximilian Waldrich, Martina Rapp, Matthias Bohnacker, Matthias Gruhler, Matthias Brand, Matthias Kinghorn, Matthias Schmidt, Matthias Urban, Matthias Villing, Max Dinkelaker, Max Hiller, Max Junginger, Maximilian RiklinDold, Maximilian Waizenegger, Miriam Soltau, Miriam Straub, Nicolas Stiefel, Nicole Nicolaus, Nicole Richter, Niklas Graf, Niklas Mauch, Niklas Weber, Nina Kattentidt, Nina Maier, Nuria Pablo, Oliver Schoch, Paloma Lang, Pascal Fiehn, Nicolas Kopp, Nicola Neumann, Nicola Krause, Mirjam Brunner, Mirko Schäfer, Mischa Endres, Moritz Mattes, Moritz Muthwill, Nadin Linzmeier, Nadine Bohnert, Nadja Baum, Naomi Klaiber, Nazli Liman, Nelly Dinkelaker, Nico Böninger Ferreira, Pascal Lang, Martina Haering, Kevin Lang, Lina Truckenbrod, Linda Beck, Linda Marquardt, Linda Mattes, Linda Stöckelmaier, Lisa Bacher, Lisa Bender, Lisa Doms, Lorena Weik, Lucas Lamparter, Ludger Schmeinck, Lukas Bürkle, Leonard Mankowski, Lena Pech, Laura Weihenmaier, Kevin Mägerle, Kevin Schröder, Kevin Truckenbrod, Kristian Scharf, Kristina Funk, Lara Scharfenort, Larissa Hildebrand, Larissa Kleiner, Laura Bach, Laura Frassmann, Laura Heppeler, Laura Meng, Lukas Kleiner, Lukas Renz, Marina Mack, Marina Preuß, Marius Haag, Marius Jochum, Marius Leyhausen, Marje Schalk, Mark Hoffmann, Markus Bach, Markus Gugel, Marlene Binder, Martin Lange, Martin Röhrenbach, Marie Daum, Mareike Abert, Marcella Roeder, Lukas Späth, Lukas Thiemann, Lutz Otto, Magdalena Kremer, Maike Schmidt, Manfred Koschek, Manuel Endres, Manuela Truckenbrod, Marc Eyrich, Marc Klaiber, Marcel Brückner, Marcel Schilling, Martin Storz, Sonja Seeburger, Tamara Müller, Tamara Schlienz, Tamara Stocker, Tanja Hintermeister, Tanja Mast, Tatjana Graf, Tatjana Römmich, Teresa Hauser, Teresa Schlesinger, Teresa Steri, Thomas Gal, Thomas Haselmeier, Svenja Kefer, Susanne Melber, Susanne Luong, Sophie Wenkert, Sonia Stöckelmaier, Stefan Weber, Stefanie Cernohorsky, Stefanie Deptner, Stefanie Polling, Stefanie Ries, Stefanie Schellin, Steffen Butschle, Steffen Luz, Stephan Paulsen, Stephan Reif, Thomas Raidt, Thomas Richter, Valerie Schindler, Vanessa Castiglione, Vera Maurer, Verena Mauch, Verena Rees, Verina Reinholz, Viet Thoi Nguyen, Vinzenz Reck, Volkan Sakalli, Xuan Mai Phan, Yannick Heni, Yannik Truckenbrod, Valentina Maimone, Valentina Irion, Valentin Guggenberger, Till Mertens, Timo Bausert, Timo Sauer, Tobias Gerach, Tobias Lange, Tobias Münch, Tobias Schüler, Tobias Wochner, Ulla Geiger, Ulrich Wagner, Ulrike Bengsch, Urban Reck, Yannik Voß, Sofja Kaisler, Patrick Merz, René-Philipp Höhmann, Robert-Dieter Nicolaus, Roberto Sasso, Robin Behr, Robin Schramm, Robin Zimmerer, Romy Epple, Ronan Storz, Ronja Grotzki, Rosemarie Michel, Rouven Kostecki, Sabine Ehrlich, Regina Dresen, Rebecca Roesger, Rebecca Kaluszniak, Patrick Schmid, Patrick Singer, Patrik Steudner, Patrizia Müller, Patrizia Pfohl, Petra Fischer, Philipp Breinlinger, Philipp Häußler, Philipp Wurdak, Pia-Darina Klaus, Raffael Firmbach, Raphael Schmid, Sabrina Halmer, Sabrina Maimone, Sidika Bikec, Sigune Gollnau, Silas Klaus, Silke Fassbender, Silke Furthmann, Simon Berg, Simon Frey, Simon Kienzle, Simon Lohrmann, Simon Rist, Sina Lang, Sina Luz, Senem Sakalli, Sebastian Schad, Sebastian Ruehl, Salome Nestel, Samira Steidle, Sandra Danner, Sandra Feger, Sandra Haslinger, Sara Telatar, Sarah Jercher, Sarah Kozak, Saskia Trommer, Sebastian Buerkle, Sebastian Heni, Sebastian Liebermann, Sina Maier, Benita Volkmann, Carolin Schmid, Caroline Gonzalez, Caroline Kessler, Caroline Schatz, Caroline Wüst, Carsten Dietterle, Cathrin Wörner, Cecilia Börsig, Cecilia Hummel, Chris Dangelmaier, Christian Fritzsch, Christian Gothe, Carolin Breinlinger, Carola Held, Carola Forster, Benjamin Pohl, Bernhard Diesch, Bernhard Finke, Bernhard Kreft, Bey Schmidt, Bianca Fritz, Bianca Kaluszniak, Birgit Haslinger, Birte Fahrbach, Björn Burandt, But Tim Nguyen, Carmen Luderer, Christian Küchler, Christian Lange, Daniel Maresch, Daniel Schad, Daniel Wiens, Daniel Wörner, Daniela Maluscik, David Kienzle, David Ploß, David-Alexander Symhoven, Davina Maresch, Denise Woerner, Dennis Birk, Dennis Class, Daniel Lukaszyk, Daniel Diekmeier, Cyril Bondarev, Christian Trendli, Christiana Matthess, Christiane Bessey, Christiane Otto, Christina Bacher, Christina Maienschein, Christina Schuchardt, Christoph Goldmann, Christoph Marquardt, Christoph Reizner, Claudia Konrad, Claudia Mattes, Dennis Hellmich, Benedikt Stegmann, Aaron Bosch, Alice Keller, Alisa Schöllhorn, Amelie Langlois, Amelie Montigel, Andrea Schaudt, Andreas Beck, Andreas Haas, Andreas Kohler, Anika Prang, Anke Hasenbach, Ann Katrin Göckelmann, Anna Kupferschmid, Alexandra Tinti, Alexandra Schmutz, Alexandra Keller, Aaron Klaiber, Achim Baumann, Adina Bayer, Adrian Riess, Adrian Schmid, Aileen Bisser, Alena Bernhart, Alena Schwab, Alexander Huss, Alexander Kühne, Alexander Reinbach, Alexandra Irion, Annabelle Dold, Anna-Lena Hau, Ann-Marie Wenkert, Anthea Klinkmüller, Arabella Schmutz, Ariane Reboul, Arthur Scharf, Attila Hermann, Axel Schoch, Aylin Ispaylar, Bärbel Bissinger, Beatrice Balu, Benedikt Hilscher, Benedikt Mattes, Ann-Katrin Schilling, Ann-Katrin Hartmann, Ann-Kathrin Schray, Anna-Lena Leyhausen, Anna-Lena Locher, Anna-Lena Teufel, Annalena Strenger, AnnaLisa Sposetti, Anne Winkler, Anne-Katrin Hötzel, Annika Lang, Ann-Kathrin Bessey, Annika Metzger, Annkathrin Kladt, Ann-Kathrin Müller, Benedikt Rees, Huriye Parmaksiz, Jennifer Schulz, Jocelyn Woern, Jochen Schwarz, Johanna Kranz, Johanna Schneider, Johannes Möller, Johannes Mueller, Johannes Renz, Johannes Walter, Jonas Abdo, Jonas Bruns, Jonas Kern, Janosch Maas, Janna Schmiedel, Janine Graf, Ines Hermann, Inka Lamparter, Isabell Notter, Isabell Wirth, Isabella Hafner, Isabelle Irion, Jan Berthold, Jan Geiler, Jana Grathwohl, Jana Schaudt, Jana Winter, Jana Winterhalter, Jonas Loch, Jonas Ludwig, Julius Salzmann, Jürgen Schuster, KaiUwe Mollenkopf, Karola Miksa, Katharina Els, Katharina Kaiser, Katharina Weiss, Kathrin Mattheß, Kathrin Schmid, Katja Kring, Katrin Grosse, Katrin Straub, Julian-Niklas Zimmermann, Julian Wörner, Julian Thimm, Jonas Mattes, Jonas Woern, Josip Perkovic, Jula Munz, Julia Biselli, Julia Bohnert, Julia Kleiner, Julia Leibold, Julia Leimeister, Julia Schalk, Julia Schaz, Julian Schauer, Kerstin Renner, Hinrich Kück, Désirée Ott, Fabian Hagen, Fabian Laufer, Fabian Mollenkopf, Falk-Massai Seipke, Fatma Öteles, Fatma-Nur Kaya, Felicitas Rösch, Felix Berg, Felix Diehm, Felix Maile, Felix Seeburger, Ferdinand Hummel, Fabian Dorner, Eyleen Marusits, Evelyn Schad, Dieter Dörsam, Dominik Hipp, Dominik Kalina, Dominik Wieghold, Efe Oguz Inan, Elena Lohrmann, Elena Speck, Elisabeth Vogel, Ellen Marquardt, Erik Schwarz, Ernst Erler, Eva-Maria Kohler, Feyzanur Soysal, Florance Veronelli, Georg Melber, Georg Schwarz, Georg Singer, Gernot Fritze, Gloria Röpke, Guiliano Dollo, Gustav Mattheis, Hanna Schrödinger, Hagen Horsthemke, Harald Waldrich, Harun Zengin, Helena Schöll, Gamze Tamer, Gamze Cankaya, Gabriel Heuse, Florence Schlumberger, Florian Aust, Florian Broghammer, Florian Luebs, Florian Schleu, Frank Mollin, Franziska Straub, Frederik Kupferschmid, Frederik Lipowsky, Frederik Schöll, Friederike Kreidler, Gabi Smolarek and Helmut Schaudt)
20-Apr-2005 -- Durch Matsch und Kälte zum Rekord
Mittwoch, 20. April 2005: es stürmt, es regnet, es ist kalt. Doch Hunderte von Schülerinnen und Schülern der Klassenstufen 5 bis 9 des Otto-Hahn-Gymnasiums in Tuttlingen trotzten den windigen Wetterverhältnissen und hatten nur ein Ziel vor Augen: Den Konfluenzpunkt 48N 9E!
Mit neun Bussen ging es zunächst Richtung Buchheim. Hier stiegen wir aus und wanderten ca. 2 km zu eben jener bedeutsamen Stelle, von der wir in den letzten Wochen viel gehört hatten: Zum Konfluenzpunkt, an dem sich der 48. Längengrad und der 9. Breitengrad treffen. Die Stelle war von unserem Organisator Herrn Kremer für alle sichtbar mit einer Bockleiter markiert worden und sah mitten auf der Wiese eigentlich ziemlich unspektakulär aus – bis 470 Schüler und Lehrer sich genau an diesem Punkt zusammenfanden. Es wurden Beweisfotos geschossen und nach vielen Jubelrufen löste sich die Masse dann in Einzelgruppen auf. Anschließend fanden mehrere Aktionen vor Ort statt, bei denen Schüler die Ergebnisse ihrer Arbeiten aus der Vorbereitung des Projekttages präsentierten: Selbstgebaute Sonnenuhren und Einfach-Kompasse, ein "menschlicher Kompass" auf dem Konfluenzpunkt, Spiele mit und ohne GPS-Gerät, usw. Nach Picknick, Schlammschlachten und Wanderung trudelten bis gegen Mittag alle "Konfluenzler" wieder wohlbehalten an der Schule ein. Fazit: Insgesamt wunderbarer Konfluenzpunkt–Wandertag!!
20-Apr-2005 -- Through Mud and Coldness to a World Record. The challenge was to put as many people as possible onto the confluence 48 degrees north and 9 degrees east. This spot is near a little village called Buchheim above the Danube Valley in southern Germany at an altitude of 701 m (2299 ft).
On 20th April 2005 at 8:30 a.m. 470 students, exchange students and teachers of the Otto-Hahn-Gymnasium Tuttlingen met to get into the busses to go to Buchheim. Then we set off, full of energy and courage to get this world record. To actually reach the confluence we had to walk about one kilometre. It is in the middle of a huge meadow that was really muddy due to heavy rainfall the days before.
With the help of a GPS (Global Positioning System) the teachers managed to find the confluence. A photo was taken by a reporter to stand as a piece of evidence. Later some groups made projects dealing with different subjects related to confluences and geography in general. We could go to different stations of the projects and get information about them.
Finally, all the classes went home through heavy rain and strong winds. It was a great experience to visit this confluence with our schoolfellows. It was one of those days that will always put a smile on our face when we recall it.
20-Apr-2005 -- Dans le cadre de la correction du bac écrit, il y a tous les ans une journée de randonnée pour les élèves et les profs qui ne doivent pas corriger. Cette année, presque toutes les classes de 5 à 9 (Otto-Hahn-Gymnasium Tuttlingen) voulaient participer à cette excursion. Même la classe d'échange de Namibie y a participé.
Le but de l'action était rassembler le plus d´élèves possible sur le point de confluence 48N 9E. Grâce à l´organisation précise de M. Kremer, tout s'est bien passé.
Le 20 avril 2005 nous sommes partis en 9 bus jusqu'à un parking entre Buchheim et Worndorf. De là, nous avons encore marché un quart d'heure jusqu'au point de confluence. Avec un GPS le point de confluence exact a été défini, sur lequel 468 personnes se sont placées ensuite. Après avoir pris des photos, les élèves ont encore présenté quelques projets. Par exemple: des cadrans solaires que les élèves avaient fait eux-mêmes et dont ils ont expliqué le fonctionnement aux autres.
Malheureusement, il a commencé à pleuvoir et les classes ont dû rentrer à la maison sous la pluie. Malgré cela c'était un évènement intéressant pour tout le monde et nous étions contents d'avoir participé à ce record.